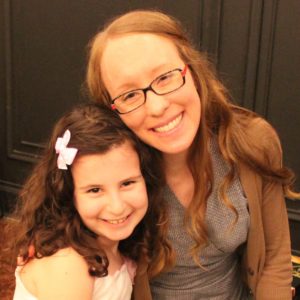 Kelly Parker studied music at Concordia College in Moorhead, Minnesota. She studied music with Randi Rokke, Mia Kruse and Inta Stahl, piano pedagogy with Dr. David Worth and Piano Repetoire with Dr. Jay Hershberger. She gave recitals and toured with the college's top ensembles, including the Concordia College Concert Band and Orchestra.
After graduating summa cum laude with a Bachelor of Music degree in Music Performance, she moved Queens. She served a few years with the Jubilee Symphony Orchestra, filling local churches with music. She received training in early childhood education through the acclaimed 92nd St Y's Wonderplay Program and worked for them as a Wonderplay Enrichment Teacher for nearly a decade.
She founded Grace Note Piano Studio in 2007 and continues to develop the musical gifts of children. Recently she was selected to become a Steinway & Sons Educational Partner and is working on her certification through the National Music Teacher's Association.